Hello :)
I have a cute altered project to share with you today. A few weeks ago my church had its fall festival and I happened to see these cube photo holders. The person who donated them had covered them with paper, and they were only marked $.25 so I bought all 3 of them knowing that I was going to be redoing them.
So here is the before. I had already taken the swirly part out before I thought of taking the picture.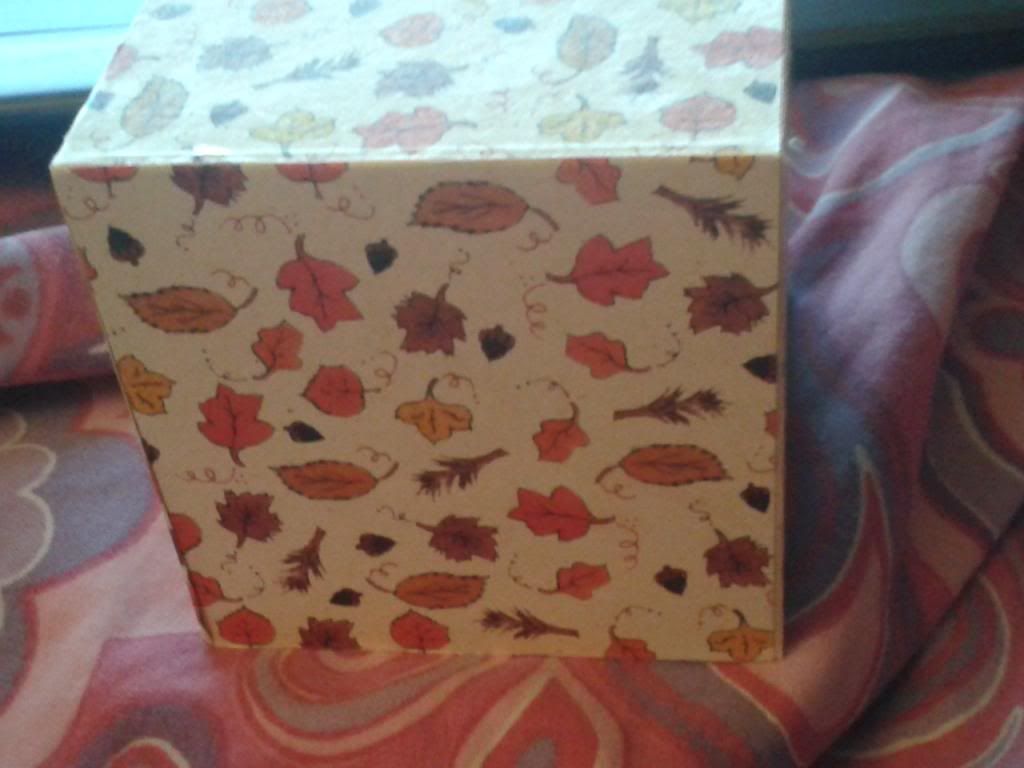 Here is the after...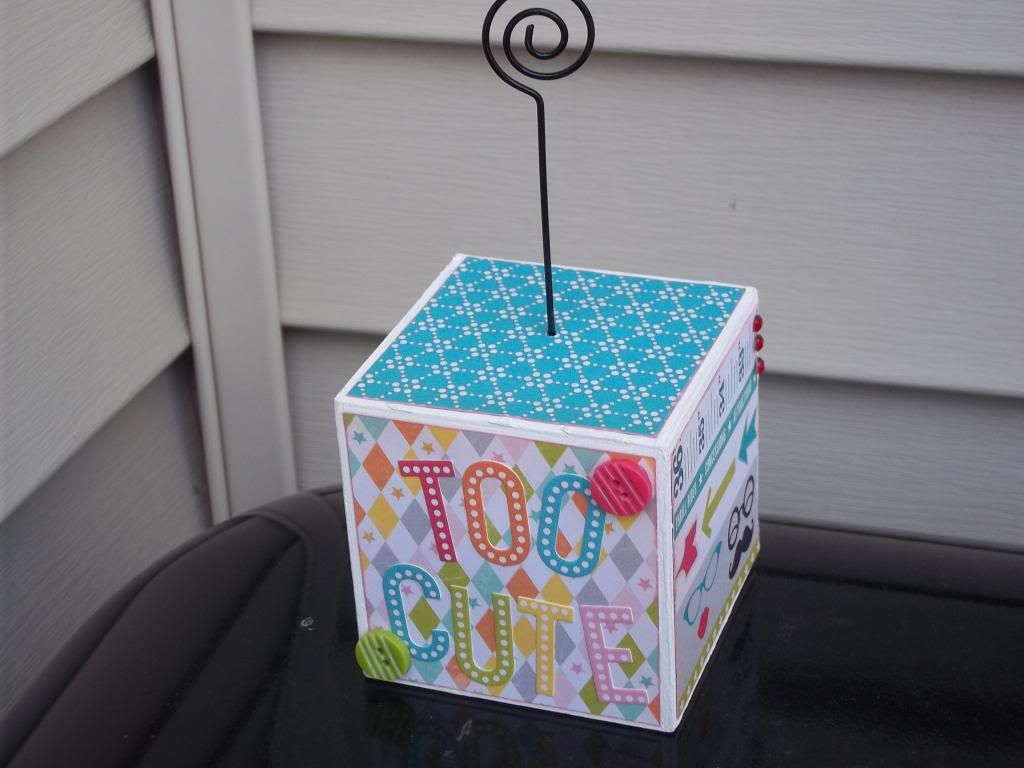 I took all the paper off and then did some light sanding since I couldn't get all the paper and glue off. I painted the whole thing white including the bottom. I did 2 coats. All the papers are October Afternoon the Midway Collection. I used Tilt a Whirl, Cotton Candy, and Duck Pond. I cut 6 pieces of paper and then inked the edges with a chalk ink. I adhered everything with my ATG. The words are October Afternoon stickers from the Midway Collection, too. Then I added some October Afternoon buttons from the 5 and dime collection.
Here are some close ups.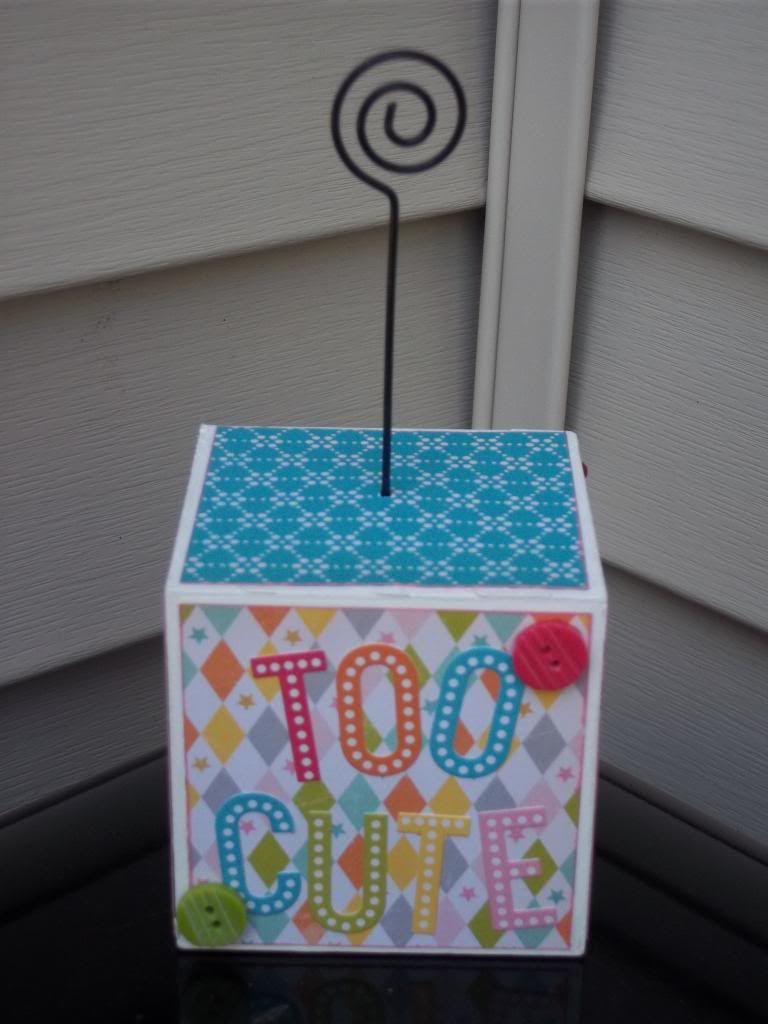 The top and bottom are the same paper and then 2 of the sides have the same paper with the mustaches, and then the other 2 sides have the words. It was a simple process but it took a while to get the paper and such off.
I really like the colors of this collection it is so cheerful. I hope you liked it too.